Welcome to Vietnamese Teaching Group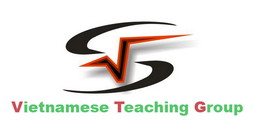 Officially set up in June, 2004 we provide foreigners with an appropriate and modern Vietnamese. You, learners can definitely choose a suitable programme according to your level, your availability, and your location:
- Living in Hanoi, you might meet difficulties with Vietnamese language.
- You do not have fixed time to devote to your language studies.
- You want to pay the least, and at the same time you would like to have the best tutors.
We meet all your demands.
LESSONS

HOME AND CAFÉ LESSONS

CENTER LESSONS

Hai Ba Trung & Hoan Kiem

Ba Dinh &

Dong Da

Tay Ho&
Cau Giay

One-to-One

$8/hour

$9/hour

$10/hour

$9/hour

Two-to-One

$6/hour

$6/hour

$7/hour

$6/hour

Groups of three students

$5/hour

$5/hour

$6/hour

$5/hour

Groups more than three

$4/hour

$4/hour

$5/hour

$4/hour
One lesson lasts at least one and a half hours.
Other available services:
- Apartments for rent/ Hanoi Homestay, a homestay destination for you in Hanoi (homestayhanoi.net)
- Periodic extra language activities
Business consulting services
VTG also provide project-based consulting such as business matching, event management, market research, organize training and workshops, setting up businesses, finding investment opportunities, supporting marketing sale and government and communities relations. Please contact us for more details.
With our assistance you will be more self-confident with your Vietnamese, and find it really easy to live a Vietnam life.
If you are interested in ours services, Do not hesitate to Contact Us at Hotline 0904336967 !
VTG your approach to Vietnamese language
ONLINE VIETNAMESE TUTOR SERVICE
We offer private tutoring worldwide using the newest Internet technologies. From the comfort of your own home or business, you can learn Vietnamese from a native speaker. It is easy, fun, and educational. Regardless of your ability, you can learn and improve quickly using our proven methods.
You can have online lessons with the support of Skype.
Here we have native experieced tutors who can surely help you with your Vietnamese. Nowhere else will you find your money as worth.
Contact us:
Office: 21/232 Ton Duc Thang Str., Dong Da Dist.,Hanoi, Vietnam
Hotline: 0904336967 (Mr Mike)
Skype Name: vietnamesetutoring
Email: