Voluntary Tour Guide and Assistant Services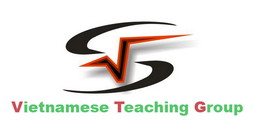 About VTG-Guide: We are group of students in Hanoi that will tour you around on buses to see sights. VTG-Guide offer FREE tour guide & assistant services in Ha Noi.
VTG Voluntary Tour Guide and Assitant (VTG-Guide) is one among few Vietnamese clubs in Hanoi and in Vietnam. VTG-Guide, as its name suggests, is the place where you can discover the Hanoi culture and Vietnam culture. Members of VTG-Guide can take part in various activities, all helpful and interesting, without any fee!
How to register?
Easy and simple! You can do one of these:
- Send an email to info@vietnameseteaching.com
- Call us at 0972369842 (Ms Ly) or 0934561187 (Ms Nhung)

This Category is currently empty


Newsletter ( 15 items )


If you do not wish to receive future newsletters, please reply to this message with "Unsubscribe" in the subject (no text in the body of the email).

Thank you and keep in touch,