Volunteer in Vietnam with VTG
Volunteer in Vietnam with VTG in Hanoi City. Volunteers have the opportunity to teach and care for orphans in the central region of Vietnam. The children need care and nurturing, as well as education to help them gain a better start in life, particularly learning English. You will be placed in an orphanage with a group of volunteers. There are also opportunities to teach in Language Centres with adults.
During the program you will be involved in different projects such as working with street children, teaching at an orphanage, taking care of disabled children in Hanoi.
Our projects
Nguyen Dinh Chieu School
Smile of Kids
School for Deaf Children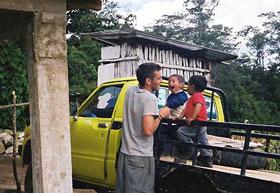 How to book?
1. Apply to the Program
Please fill out the application form and send to info@vietnameseteaching.com. We will process your application and let you know if your application was successful within one week.
2. Paying your Deposit
3. Pick up you at NoiBai airport
4. Accomodation

This Category is currently empty


Newsletter ( 15 items )


If you do not wish to receive future newsletters, please reply to this message with "Unsubscribe" in the subject (no text in the body of the email).

Thank you and keep in touch,